Choosing a Perforated Metals Manufacturer
Perforated metal is a versatile material that can be used in a variety of applications, from architectural design to industrial filtration. It is a durable and customizable material that can be tailored to meet the specific needs of any project. However, not all perforated metal is created equal. It's important to work with a reputable perforated metals manufacturer like Roy Manufacturing.
Roy Manufacturing has been producing custom and stock-perforated materials for over 60 years. Our "on spec and on time" philosophy ensures our customers receive the highest quality products delivered on time. We offer same-day quotes and a standard 5–7-day delivery, making us a reliable and efficient choice for any project.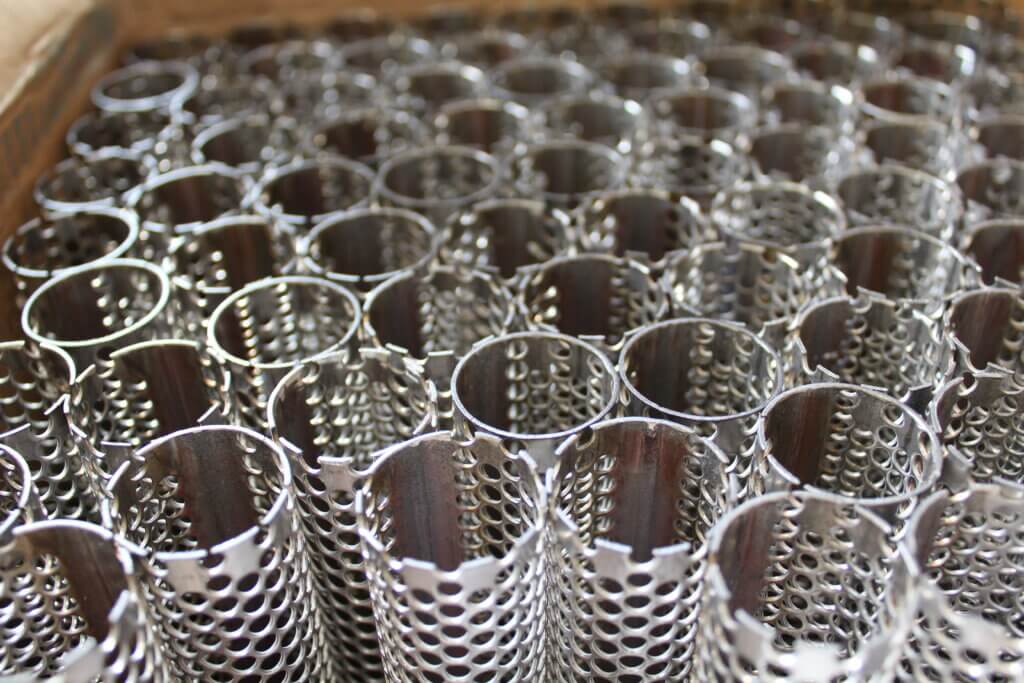 Your Checklist for Choosing the Best Perforated Metals Manufacturer
If you're looking for the best perforated metals manufacturer for your project, there are several key factors you should consider. Some of these factors include:
Reputation: Look for a reputable manufacturer with a proven track record of delivering high-quality perforated metal sheets on time. Check online reviews and ask for references from previous customers. You can view a portfolio of our projects on our website. From perforated aluminum to perforated steel, we manufacture a wide range of custom perforated metal products for our clients.
Quality of materials: Evaluate the quality of the metal sheets and panels that the manufacturer uses. Different manufacturers may use different materials, so it's important to choose one that uses high-quality materials that meet your specific needs. We are able to produce custom designs in a wide array of materials, such as stainless steel, aluminum, carbon steel, brass, copper, titanium, and more. Our team members can provide you all the information you need about the materials we use at Roy Manufacturing.
Customization options: Choose a perforated materials manufacturer that offers a wide range of customization options, including hole design and hole size, perforation patterns, and finishing services. At Roy Manufacturing, the sky's the limit for your custom perforated metal projects. We will ensure that you get a cost-effective product that meets your exact specifications.
Service: Your project is a significant investment, so we are committed to putting you first. We provide same-day quotes and fast turnarounds, so you can go from planning your project to having the finished goods in hand as quickly as possible.
Equipment: The quality of equipment used will make so much of a difference in the precision of the final product that we've compiled an entire section dedicated to it.
Precise Perforation Equipment for Customized Products
One of the factors that contribute to our status as a premier perforated metals manufacturer is our lineup of high-quality equipment. We use proven machinery to manufacture screens and perforated products using almost any material for various applications. This means that the sky's the limit when it comes to what we can create for your project. Whether you need a specific hole pattern or a unique shape, Roy Manufacturing can deliver.
Take a look at some of our commonly used equipment:
Ready to learn more about Roy Manufacturing?
All these factors combined distinguish Roy Manufacturing as a clear perforated metal manufacturer leader. Whether your project is large or small, you can rest assured you'll receive a high-quality product that fits your specifications perfectly. Contact us today, and let's discuss bringing your plans to reality.